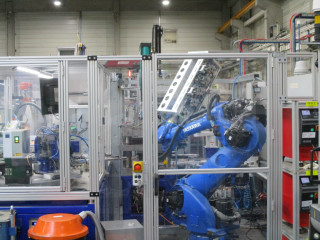 Automatisation
Bebusch Hungária Ltd.

Perfection in Plastic Metal Composites
The Bebusch Hungaria Injection Moulding Ltd produces plastic and two-component (plastic / metal) parts for the Automotive Industry since more then 20 years.In our activity can be found injection moulding, ineserted injection moulding, manual assembly, welding, tampon printing, soldering, testering.
In our services can be found project management and full measurement activities. In the automotive industry our company is a second tier supplier, which means that the supplier of suppliers who delivers direct to car producers. We have a tool shop as well, so we are able to maintain the tools in-house to guarantee the availability machines and tools .